These days, it is quite common to see a lot of freelancers and small business owners worry about the low number of followers they have on their social media pages. This has nudged me to write down my thoughts on this topic.
DISCLAIMER: My thoughts on this topic are somewhat biased and reflect my own views
Why you don't need a huge social media following
While a lot of social media followers can give you or your brand an ego boost, It is quite necessary to understand that you don't need a huge following to hit those six, seven, or eight figures monthly.
The thing about followership on social media is that it is best to leave it to grow at a natural pace while you maintain a laser focus on providing content that your target audience must find interactive. 
Having so many social media following should get you noticed, but even that is not guaranteed.
The algorithm of major social media platforms like Instagram and Facebook have undergone series of seismic changes over the years. Today, your follower counts no longer translate to impressions. You have got to work extra hard for it.  
Case Studies
Having made my point above, I would like to further prove it by doing a quick comparison between two Instagram accounts from the same community (Design);
Case Study 1
If this is all the engagement @the.branding could only muster for this post despite having over 271,000+ followers, well, you tell me, what the h*ll happened to the other 270,000+ followers? 
 

 

View this post on Instagram

 
Case Study 2
@pinkush, a tech photographer garnered over 3.5k likes and 41 comments for this post.
He has just 46k followers at the time this blog post was last updated, with an average engagement of 2500 interactions per post.
 

 

View this post on Instagram

 
LOVE THIS SITE?
Subscribe for updates
Read Also: How to Optimize Your Facebook Profile for Quality Leads
"Errr.. but my friends bought some real active followers."
Buying followers and exploring various manipulative techniques to grow your social media followership is never worth the risk.
You are most likely going to get your account suspended or worse, permanently deactivated with no option to file an appeal.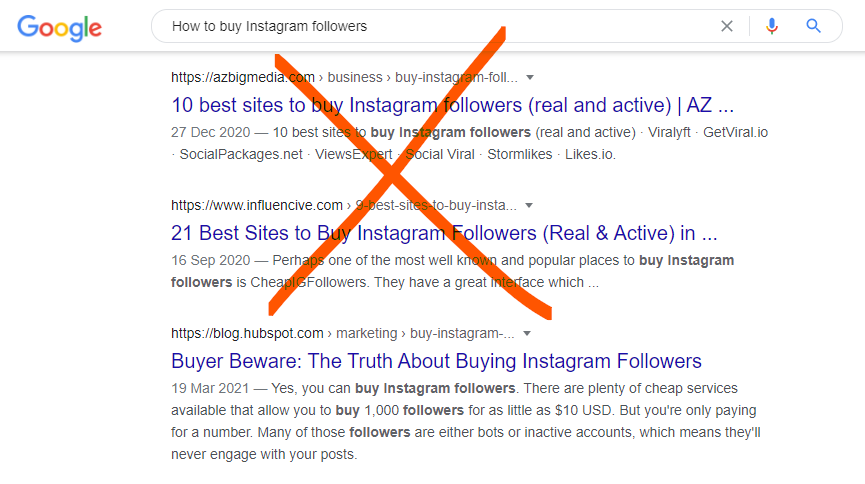 Does that mean you can't grow your engagement on social media if you don't have the time to create engaging content? Well, No.
That is why digital agencies exist.
A full-experience digital agency like Branditechture can effectively help you manage your social media accounts.
How do digital agencies help?
For entrepreneurs and small business owners who are too busy to post highly engaging content on a regular basis, a Digital Agency can help set up a content plan and a posting schedule for their business.
You can subscribe to a fully-managed social media plan to further reduce the need for you to intervene. However, bear in mind that the primary goal of this strategy is never to amass a massive amount of followers but to stimulate engagements from high-quality leads or prospective customers
(who don't necessarily have to be following you).
Click HERE to take take advantage of the FREE 3-Month Social Media Strategy & Implementation Plan (PDF | 3.7MB)
Read Also: Content Marketing — 20 Ideas For Your Brand
Follower – Brand engagement is key
Simply put, your social media engagement rate is the sum total of the likes and comments that you receive divided by the number of followers you have.
(Likes + comments per post)
              –––––––––––––––––––––––––      X 100
Total number of followers
Having a gigantic number of followers sounds good, but you shouldn't scold yourself for not having one. You should rather aim for active, engaging followers instead. 
Consistently generating revenue with a few followers on social media may sound like a stretch but it's entirely possible if you know exactly what you're doing.
To summarize the points discussed above, you don't need to have a massive following or be a famous influencer to make that money, you just need to be valuable and consistently show people that you can solve their problems.
If your content stays valuable and consistent, you will always get DMs (or Direct Messages).
When a prospective customer initiates a conversation, you are automatically in a better position to hop on a call and further discuss business with them.
It's as simple as this and anyone can do it if they put in the effort.