Launch your online store and welcome the world!
Let's help you build and promote a secure online store backed by the powerful features of  WooCommerce or Shopify.
E-COMMERCE PLUGINS & APPS
More tools for more sales.
We will help you include features like credit/debit card payments,  WhatsApp checkout, multi-currency option, and shipping options. But you can also tell us if you have more specific requirements 😉.  
Paystack makes it easy to securely accept payments from shoppers in Nigeria, Ghana and Kenya.
Accept Credit and Debit Card payments directly into your bank account from your store. 
Gain access to cross-border payment services and recieve payments from foreign shoppers.
We will power up your online store with Kwik Delivery's on-demand, just-in-time delivery service.
Schedule delivery with hundreds of qualified Gokada pilots and deliver anywhere in Lagos.
We will help you increase sales by integrating multiple payment gateways on your store.
No Credit Card? No Problem! With WhatsApp Checkout integration, you'll never lose a buyer again. 
Let your shoppers convert product prices, coupons, and shipping fees to their preferred currency.
Set location-based shipping methods and rates that're conditionally visible to your customers.
Start selling with full confidence.
We will help you set up your online store for success with the perfect combination of e-commerce tools, apps, plugins, security, and expert support. Complete the questionnaire below and we will mail you an invoice .
Our e-commerce development service is tailored to help every merchant become their best.
In addition to building your online store, we'll help you with;
Setting up your online store
Adding and updating Products
Updating order status
Creating coupons and discounts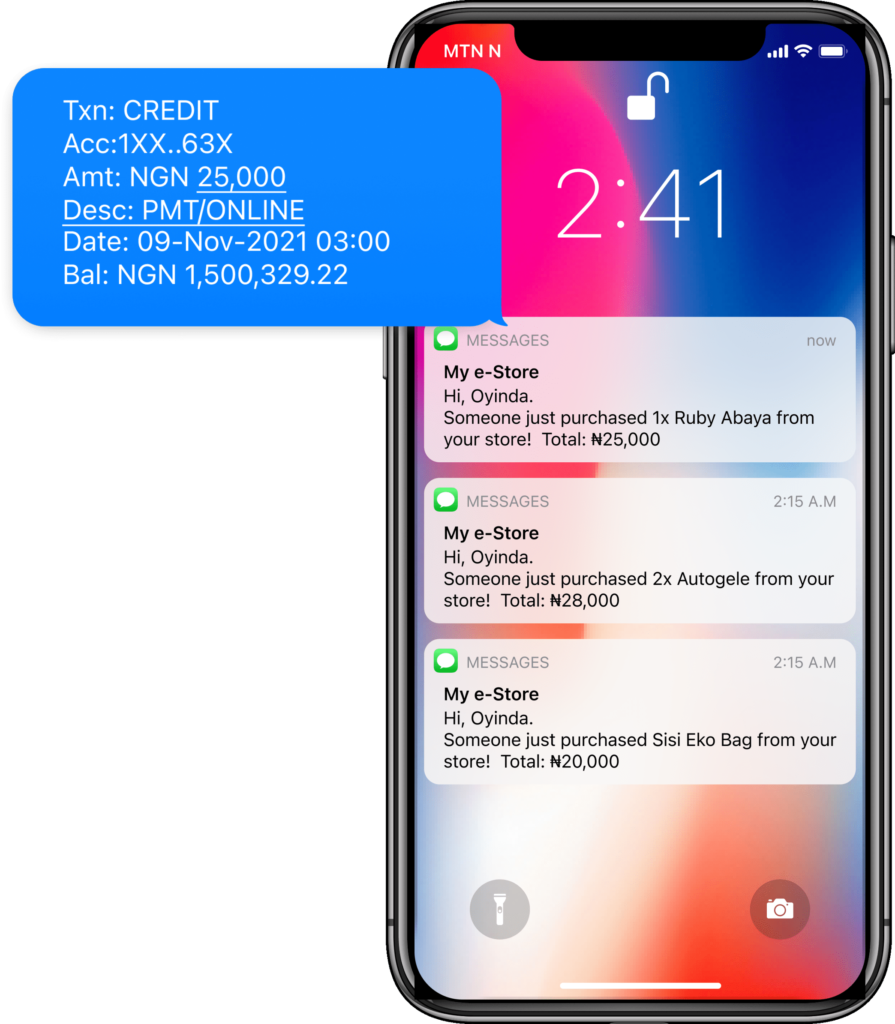 YOUR E-COMMERCE ON AUTO-PILOT
Make sales while you sleep.
Making sales while you sleep is a common reality these days. Don't wait any longer to join the club of online store owners who already do.
We'll help you develop and host a high-availability store that is accessible 24/7 all year round. Everything is automated so that minimum human intervention is required.
We proudly build with:

Start selling in no time with our quick e-commerce deployment. You can also customize your online store from hundreds of available options.
Easily add and delete products and track inventory.  Quickly create preorders, backorders, and discount coupons for sales or promotions.
Monitor sales and update order status from a centralized dashboard or app. Automatic order status notifications are sent to your customers .
We'll supercharge 🚀 your online store with powerful features.
We usher you into the world of endless possibilities. Just name that feature, and rest assured we'd implement it for you.
With Branditechture behind you, your online store will look, feel and perform exactly the way you want.
We will keep you shielded from spam, identity theft, malware, and unauthorized changes to your site. 
Grow your traffic without fear of server outtage. Your monthly website activity will not count against you.
Our clients enjoy at worst, 20GB of cloud storage which can be used for storing product images and emails.
Get notified of important events such as domain and hosting renewals on your website.
All e-commerce websites tend to get slower as the inventory grows, but we'd keep yours at max. speed.
If you ever need to update content or add new pages to your website, dont worry, we can always help.
24/7 tech support for your online store.
Yusuf is your dedicated online store mechanic! Focus on making sales and sorting orders while he handles the technical side.
Call him;
(+234) 903-483-4608
WooCommerce is a WordPress plugin that is primarily used for selling digital or physical products and services online. WooCommerce makes it easy for us to build an online store that is customized specifically to your business needs.
Shopify is a subscription-based e-commerce platform that that shares the same purpose with WooCommerce — It is used for selling products online. Shopify has lesser features and customization options when compared to WooCommerce. Shopify subscription plans range from $29 per month up to $299 USD per month while WooCommerce is free.
Why should I use WooCommerce instead of Shopify?
WooCommerce is completely open source and free to use. It is supported by a community of developers who are dedicated to making WooCommerce better.
The best part is that unlike Shopify, you can back up your entire WooCommerce store and archive it offline and restore it again when and where needed.