Just imagine a prospective client or customer landing on your website for their very first time. Your website has a few seconds to create an impression. In the world of websites, the first impression is often the last impression. That is to say that their first experiences affect how they view your website and your business as a whole.
Some studies suggest that it takes about 0.5 seconds for the average visitor to form an opinion about your website, which means that your viewer decides whether or not they like your website within the blink of an eye.
If you are lucky to get a customer to stick around your website for more than a few seconds, you would certainly need a great user experience to keep them around. To achieve this, your website needs to have some engaging and helpful content, a user-friendly design, and clear microcopy.
Dig deep to figure out what your site visitors actually want.
If you are really serious about making your website a client magnet that brings in the right audience, then you must care about making it engaging enough to keep visitors around for an impactful amount of time. You'll need to structure your website in such a way that it guides them through a path that ultimately solves their problems.
The potential customer is looking forward to a few things. Yes, they may need your products and services, but they also need to see some elements of proof, trust, and niche authority.
Does your website have verifiable customer reviews? Are the contents of your website engaging enough to keep them around? Are you able to convince them in very few sentences that your service or product is just what they need? Do you have a clear explanation on how you are going to help them?
Look, your website is your marketing tool with limitless capabilities.
You'll need to make it SEO-friendly so that it will easily get found on search engine result-pages for the right search queries. Once a curious prospective customer finds your website, you'll need to get them hooked up as fast as possible.
Elements of trust, authenticity, and authority are underrated tools which can be used to convert strangers into buying customers. Some customers don't buy from you on the first visit, which is why you need elements such as a newsletter subscription form to collect email addresses in order to keep in touch with them.
Three important things your website must get done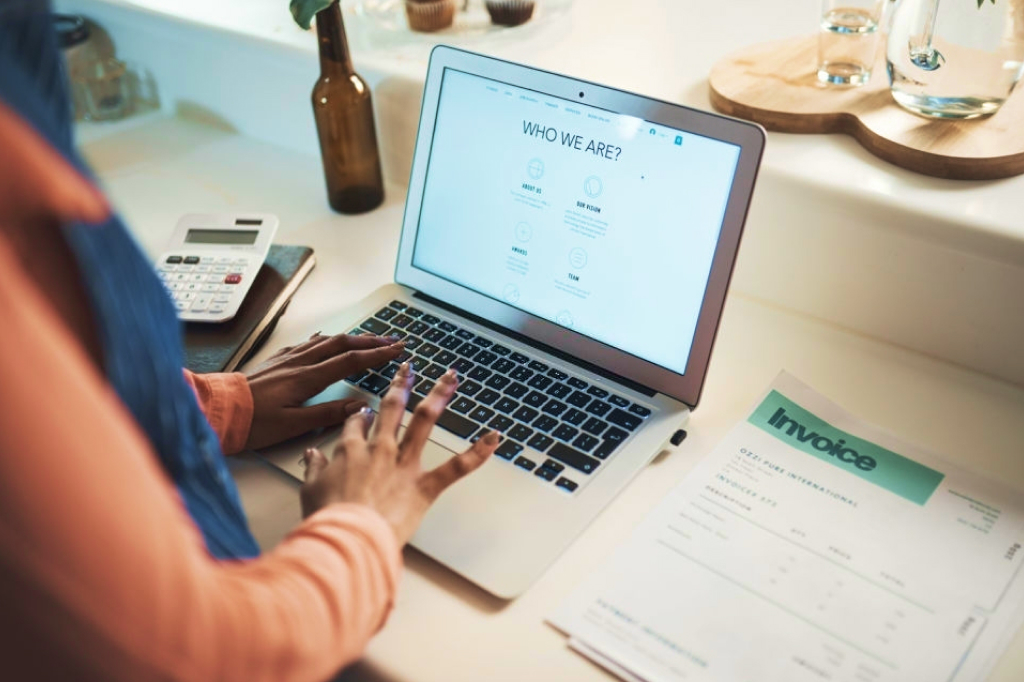 1. Ensure you get found online.
This is probably the most important focus point. Did you know that search engine traffic is the leading source of traffic for most websites on the World Wide Web?
A lot of entrepreneurs have been able to generate huge amount of revenue by getting their search engine optimization right, and guess what, you can do it too.
You should employ a search engine optimisation strategy to improve your website's ranking on Google search results. Studies have shown that the higher you rank, the higher the chance is that the searcher will click on this result. This explains the direct connection between high rankings and increased traffic.
2. You must pique their interest using words that engage.
Instead of just talking about your brand alone, tell a narrative about it while bringing your prospects (who are your website visitors in this context) into the picture. Prospects should imagine themselves as characters in a story that begins and ends with their difficulties, pain, and frustrations. They've come to your website because they're facing difficulties. You must grab these people's attention and persuade them that you are the solution to their problems.
3. You have to lead them on a journey…
Create a webpage that will lead visitors through the buying process. Tell them what to do next and provide them clear instructions on how to proceed. This is accomplished through the use of design, copy, and site functionality.
So, how do you go about doing this in Tarnation?
I'm grateful you inquired. Every small business website requires a few "must-have" items. Without them, your website will be nothing more than a billboard in the digital desert, and no one will ever notice it.
Here are the Top 7 essential elements every small website needs.
1. A captivating home page
Everything I've said so far begins on your homepage. Someone who lands on your homepage is looking for reasons to believe you're the answer to their prayers, and they're looking for a few things to persuade them.
They want to have faith in you. (Make certain they don't have any doubts!) They're starving for knowledge. (Provide the proof they're looking for!) They must be aware of their options. (Your homepage's content and structure must instruct and guide!)
Write text that stands out from the crowd, attracts the right people, and keeps them coming back for more.
Create a core message that is compelling, magnetic, and persuasive, and that is your promise to your clients that you will solve their problems.
To make your website's homepage the magnetic sales tool it needs to be, read the following post.
2. Put all your focus on your ideal customer.
In order to to create engaging homepage copy, you must write content that will appeal to your target customer.
Why? People want to find solutions to their issues. They'll spend their money elsewhere until your copy pledges to do so.
All of your messaging should be driven by your ideal customer's goals and needs, and here's what your persuasive words should portray to a hungry potential customer:
Show them why your company is the best fit for them in a clear, simple, and convincing manner.
By putting your buyer's needs first, you can design a solid marketing strategy and a compelling website.
When it comes to establishing client personas, most companies barely skim the surface. But you must dig deeper to create text that shows your ideal consumer why your company is the best fit for them in a clear and convincing manner.
3. Guide them with storytelling
You may have heard the term "storytelling" in marketing but have no idea what it entails.
You can immediately see how story works in marketing if you look at successful movies. People admire and identify with heroes, yet all heroes require instruction.
You will be the one to guide your students as a teacher (your customers).
People are hardwired to enjoy stories, therefore include elements of storytelling in your copy. Just keep in mind that the story isn't about you. It's all about your client. You draw them into a story about the difficulties they confront.
If you were to provide your customers with instructions. You'll need to be their tour guide. You must have a complete understanding of what they are going through. You must show them that are the only one who is qualified to assist them.
4. Trust, proof, and authority are all elements that must be present.
Let's assume a potential client is checking out your website, but they aren't sure why they should trust you. What do you believe they'll do, in your opinion? They'll skip town directly into your competitor's arms. That's something you don't want to happen.
You must establish confidence by ensuring them that they've found what they're seeking for—authority and proof of your expertise—to catch their attention and keep them engaged.
You might achieve this by prominently displaying client logos or testimonials throughout your site.
Case studies, blog posts, and videos all demonstrate your knowledge while also educating and proving your point.
The benefit of all of this proof you're throwing up? These components will keep your content machine churning out the type of content your target consumers are looking for.
5. SEO optimized content
In a sea of noise, strong branding and appealing website content will help you stand out. However, in this wide digital realm, people must find you, thus SEO is required to complete the picture.
Your customer's marketing journey begins with a Google search, as previously said. To be found online, you must create a search engine friendly website.
You can build a steady flow of material that people will want to read by writing content that answers your ideal customer's questions.
Inform, educate, and engage your audience.
Prospects will find you if you optimize your site for search. There are also some SEO fundamentals to master…
Are you aiming for a national or worldwide audience when you rank? If that's the case, send us an email to have a look at our comprehensive SEO plan.
Or are you a local company owner that wants to rank higher for local searches? Then let us help you improve your local ranking.
As a website owner, your customer journey often times begins with a Google search. So create copy that is tailored to your ideal customer's needs.
6. Optimized Call to Action
The term "Call to Action," or CTA, is certainly familiar to you.
A CTA, such as a "Let's talk today" button, is a combination of action-oriented text and graphics. It's the thing that makes a site visitor want to do something ("Call us;" "Sign up for our newsletter;" "Buy now," and so on.)
You want to make your website as user-friendly as possible by including CTAs that will assist them through their journey.
So they don't have to battle to find out what to do next, provide them with clear next actions.
CTAs are a must-have aspect because of this. They provide visitors with a clear and simple path to follow.
What are the big, fat, magnificent advantages? They'll make your customers happy, and they'll help you convert more customers.
To direct site visitors, include a clear Call to Action. Don't use passive language and be specific.
Some businesses, shockingly, fail to include contact information. That's not good! You must make it as simple as possible for someone to contact you through your website.
Is there a question they'd like to ask? If that's the case, make it crystal clear how to contact you. What about a local client who merely wants to know your location? Is your address prominently displayed? Have you added local information on your website, such as a map?
In your top navigation menu, provide a "Contact" button. Include all contact information in your site's footer and contact page, as well as anywhere else you think it's necessary.
Make it simple for them to contact you!
Make sure to include your contact information prominently on your website. Also, don't overlook the importance of optimizing your footer, which shows on every page of your website.
7. Don't underestimate the technical stuff
What about your website's underlying technology? There's a lot to think about, from choosing the correct website host to site security.
We don't usually think of technology first because it's frequently associated with mysterious behind-the-scenes wizardry.
However, solid technology is required for your website to function, and here's a little secret: it's not that difficult to comprehend and master.
Three critical technical parts are listed below, and you must ensure that they are correctly implemented.
1. Ensure that your website is mobile-friendly
Today, most searches these days begin on mobile devices such as smartphones and tablets, rather than laptops or desktop PCs.
According to a recent Perficient analysis, "mobile devices drove 61 percent of visits to U.S. websites in 2020, up from 57 percent in 2019." In 2020, desktops accounted for 35.7 percent of all visits, while tablets accounted for the remaining 3.3 percent."
Visitors to your site may notice a cluttered layout, missing design features, or delayed loading times if it is not mobile-friendly. Because first impressions matter, ensure sure your website is mobile-friendly.
The simplest approach to do so is to take out your smartphone and go to your website. "Thanks, Master of the Obvious," you're presumably thinking, "but have you done this?" If that's the case, how does your site appear on a smartphone? Is it taking a long time to load? Are all of the components present?
2. Always check the security status of your website
SSL and HTTPS are terms you may have heard. HTTPS (Secure HyperText Transfer Protocol) is a secure variant of HTTP (the main protocol used on the world wide web).
An HTTPS site encrypts and secures the connection between your server and a visitor's browser. As a result, your site and your customers' data are safe from hackers.
A website that uses HTTPS and has a little lock icon in the URL bar is secure.
Google highly advises all website owners to switch to HTTPS. Google Chrome has labeled sites without an HTTPS address as "not secure" since July 2018.
As I have stated, first impressions are crucial. What if someone visits your site and notices a "not secure" message? That's not good!
Furthermore, Google has made HTTPS a ranking criterion, thus upgrading has some SEO benefits.
Customers abandon slow-loading websites.
They stick around because of the fast sites.
And because Google loves a fast website, site speed is a ranking consideration.
The following are some of the main reasons why site speed optimization is so important.
Why? A visitor to your site will not have the patience to wait for slow-loading pages and will quickly move on to your competitors.
So now you know how important site performance is, but how do you ensure that your pages load quickly enough to keep visitors on your site?
To test your site speed, go to Google PageSpeed Insights, and enter your website address. If you don't see green, contact your web developer right away.
Examine your website right now!
Consider this scenario: Someone finds your website and visits it for the first time, but they only stay for approximately five seconds before moving on to your competitors.
Why? Because you haven't conducted a website evaluation to determine what's missing and then add what's required.
THIS IS HOW THE COMPETITION GETS POTENTIAL CUSTOMERS. Do you really want it to happen?
You only have a few seconds to capture and engage your audience's attention. A poorly designed website, on the other hand, is the kiss of death for any small business. In this crowded internet world, your website is only one of many, and a prospect doesn't have to spend much time getting to know you before moving on to your competitors.
People want a website that engages them, informs them, and makes it apparent what you have to offer. You also require a quick, user-friendly, mobile-optimized website that will attract the right customers and help your company flourish.
See a list of websites we have created, and let's build a website for your company/business.
Fortunately, If your website is slow, we can assist you. We offer website review service that will show you what you're not doing properly and give you suggestions on how to improve your site.