344 total views, 1 views today
This post was last updated 1 month ago by Yusuf Odukoya.
In previous versions of CorelDRAW, the secondary mouse button automatically sets the outline color of the selected object if used to click on the Color Palette (a.k.a Color Swatch). This action is also known as right-clicking. However, in new CorelDRAW versions such as the CorelDRAW 2021, right-clicking on the colour pallette opens a context menu instead.
In this guide, I am going to show you how to change this default setting so that you can apply outlines in CorelDRAW with just a single right-click on the color palette.
Follow these 5 easy steps;
Press Ctrl+J
Click the Customization tab on the top right corner
Click Color Palette 
Click the Set Outline Color radio menu item
Click OK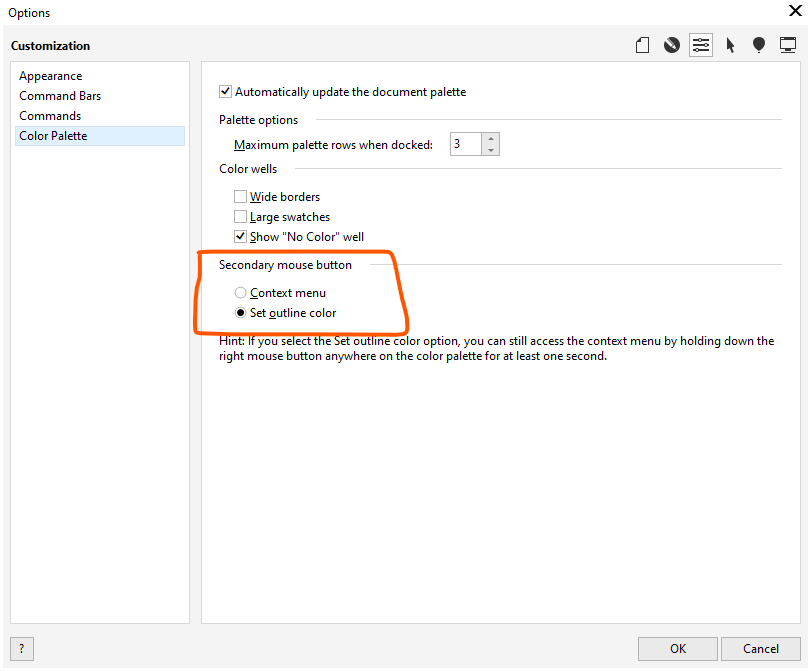 Done!
Henceforth, right-clicking on the color palette would automatically set the outline color for the selected vector object.
Yusuf Odukoya
Yusuf Odukoya is the Senior Designer and Art Director at Branditechture. His professional experience dates as far back as 2007. He has a special place in his heart for rabbits. He loves watching National Geographic Wild in his free time.
Related Posts