Starting and managing a small business brand is no child's play. Based on data seen on the US Bureau of Labor Statistics, around 20 percent of small businesses fail after their first year of launch, and around 50 percent fail by their fifth anniversary.
Those are some horrific figures right there, but to save you from becoming a part of this horrible statistics, we have prepared 6 habits that successful brands employ to grow and sustain their brand.
You can implement all these right away to set yourself and your employees up for success.
1. Taking Breaks
Taking breaks can lead to breakthroughs. When you just can't figure it out and your mind gets stuck on the same problem, it's best to take a break or do something completely different for a while.
While this might seem counterintuitive, trying the same thing over and over again will lead to nothing but frustration. 
Here are a few activities that can help:
Clear out your inbox or answer a few emails

Read a hardcover book or magazine

Clear out your desk or office

Take on a simple task

Ride a bicycle

Play a mobile game like PUBG, Call of Duty, Asphalt or any simulation game on your mobile phone.

Watch an adrenaline-packed movie
We conducted a two-month study comprising a group of five web developers who took regular breaks and another group of five web developers who had the habit of staying glued to their seat all day long. 
The study revealed that the productivity and commitment to work increased for the first group of web developers. They were also able to find solutions to certain bugs faster than their counterparts who stuck to their screens all day long.  
This also had a measurable impact on the company's sales figures as they were able to complete their respective assignments as expected. 
Some companies and workplaces know this, hence the reason why you would normally see relaxation and recreation spots within the confinement of their workspaces.
So taking a break would not only improve focus and concentration, but would also provide the much needed room for a mental refresh. 
LOVE THIS SITE?
Subscribe for updates
After a break, work can resume with more energy and motivation. Working without taking one or more breaks would only result in mental and physical fatigue. It can even lead to low creativity levels and ultimately, burnout.
2. Having an entrepreneurial mindset
Whether you are an employer or an employee, you'll always have an image and a reputation to grow and sustain. Therefore, it's safe to say that you have a brand. To this end, there is always a need to think from the standpoint of an entrepreneur. 
The entrepreneurial mindset is a special one: It is a way of thinking that enables you to overcome challenges associated with both work and life. It also enables you to differentiate between activities that strengthen your brand from ones that can potentially cause harm or retrogression to your brand.
You can't afford to be indecisive. You must also learn to accept responsibility for your outcomes. It is a constant need to improve your skills, learn from your mistakes, and make better decisions. Anyone with a job can develop an entrepreneurial mindset.
ALSO READ:8 Ways Your Small Business Can Benefit From Branding
3. Buying and examining your competitor's products or services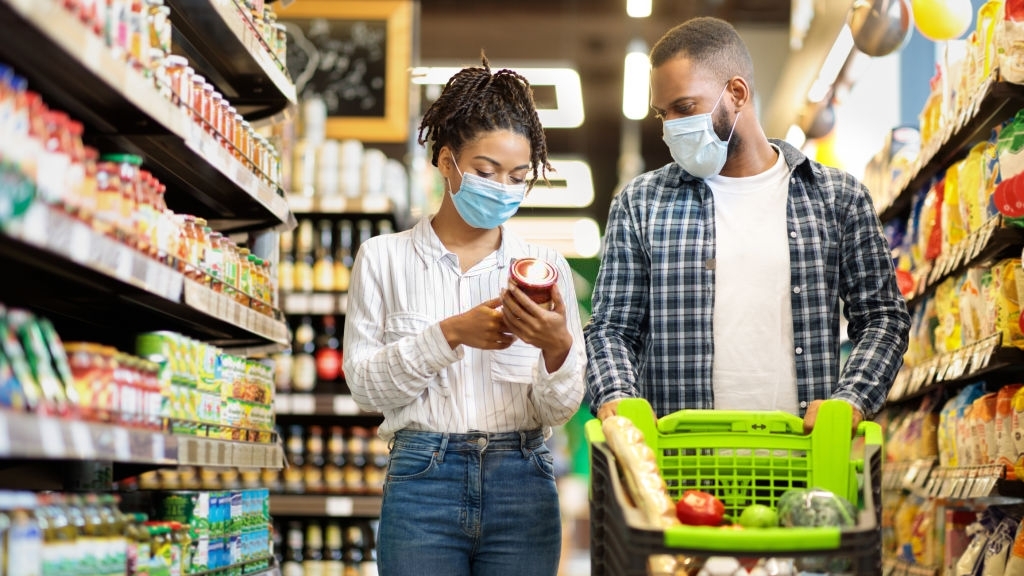 Buying and Examining your competitor's products and services is one step closer to getting firsthand information on what competitive advantages your competitors may have over your brand. 
Here are other good reasons to buy from your competitors;
You will get the much needed insights into making your products, services and marketing strategy stand out. 

It will enable you to set your prices more competitively. 

You will be in a better position to respond to rival marketing campaigns with your own initiatives.

It equips you with the knowledge required to create marketing strategies that take advantage of your competitors' weaknesses, and improve your own overall business performance. 
4. Hiring an accounting and bookkeeping expert or company
Your decision to hire a bookkeeper should depend on what stage of growth your business has reached and how comfortable you are doing your own bookkeeping. There's no doubt, however, that hiring a bookkeeper comes with a lot of advantages to your business. 
Should you hire a bookkeeper? Here are a few reasons why you should;
You get fully detailed financial information about your business.

You gain the potential to incur less in taxes through proper financial advice.

You'll free up some valuable time for yourself.

It will help you to measure your business financial performance at a glance

Helps make external (e.g government) audits much easier and stream-lined. 
5. Outsourcing the things you aren't really skilled at
What Is Outsourcing? 
Outsourcing is the business practice of hiring a party outside a company to perform services that are typically beyond the scope of the company's in-house staff.
Outsourcing tasks to the right company can help you reduce and control overhead operating costs and improve your inhouse employees' focus. Outsourcing also provides the opportunity to expand your company's talent pool. By outsourcing, you are also sharing liability risks with another company. 
6. Aiming for on-time delivery
Logistics, Consultancy, Graphic Design, Website Design — No matter what type of business you operate, the importance of on-time delivery cannot be over-emphasized. 
On-time delivery breeds consumer dependability and trust. Unfortunately, timely delivery may clash with the quality of delivery. 
This is because quality assessments also need time, this is often not factored when giving ETA. So you might often be faced with the dilemma of choosing between delivering a project on time, and delivering a more quality version a little bit late. However, it's always a good idea to strive for a balance.
TIP: When giving an ETA for a project, always consider the time it would take for quality assessments.
ETA stands for Estimated Time of Arrival. It is a broadly used industry standard term in the logistics and transportation industry, but in the world of project management, it is often used to refer to an estimated due date of a project.