With a market share of 80%, PHP remains the most widely-used website programming language today, according to Wappalyzer. Even in 2022, millions of websites and web applications are still being built from it. This wonderful server-side scripting language has long been used in various difficult and time-consuming projects, such as the development of eCommerce platforms. WordPress, which powers the most popular e-commerce solution in the world, WooCommerce, could not have existed without PHP.
PHP-based CMS platforms like WordPress are in many ways superior to their alternatives because they allow for the quick and easy development and deployment of highly-customized storefronts.
It can be difficult to choose the finest of all the possibilities when there are so many, but to make things easier for you, we've compared and chosen the top PHP-based eCommerce platforms. Here's what we think:
1. WooCommmerce
WooCommerce is a PHP-powered e-commerce software available as a free plugin for WordPress. It is the perfect option if you want a store that's simple to set up and customize.
It can be used to convert your existing WordPress site into an online shopping portal. WooCommerce makes custom e-shop building easier by providing a variety of themes, plugins, and extensions, which can all be used to improve your store's appearance and extend its functionality.
WooCommerce tops our list because it is the most popular e-commerce platform by market share, according to BuiltWith.com
Popular websites like sewing machine maker, Singer, use WooCommerce.
Visit our Website Design Portfolio page to view a list of websites we have built for various small businesses using WooCommerce.
2. Magento
Magento firmly holds the second position on our list because of its extensive functionality, versatility, and scalability.
The platform is used by some of the world's most well-known stores and is without a doubt the greatest option for mid-to-large-scale retailer store development.
Depending on their needs, retailers can choose from community, enterprise, or enterprise cloud editions.
Back in 2017, the Magento e-commerce platform had the second greatest market share, accounting for 9% of the worldwide e-commerce market. In 2018, however, the tables were turned as Shopify overtook it.
In 2022, Shopify will have thrice the adoption rate of Magento, indicating that the gap will widen further.
LOVE THIS SITE?
Subscribe for updates
For easier functionality and navigation, many Magento users switched to Shopify. Magento, on the other hand, provides customisation that Shopify does not, which is why it has been able to retain its technically savvy customer base.
Magento includes a variety of analytics, monitoring, and conversion optimization capabilities. Both the OOP and MVC architecture are supported by Magento, which is wonderful for web developers albeit less exciting to non-technical users.
To conclude, it may be difficult for users who lack the technical expertise required to customize Magento and properly scale their e-commerce stores. However, if you have the necessary technical skills, Magento can be a fantastic online store platform for your company.
Smile 4G's Xpress Recharge portal is an example of an online commerce website built using Magento.
3. ZenCart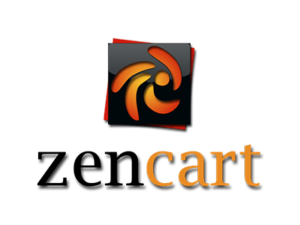 Zen Cart used to be a part of OSCommerce, but when Zen Cart decided to make some significant architectural modifications to the software, the two firms finally split in 2003.
The majority of ZenCart's development is now being done by volunteers who are committed to the project's long-term success.
ZenCart has a variety of features that enable you to create a personalized store in a short amount of time.
ZenCart is the ideal development platform for businesses wishing to cater to a global audience, as it supports numerous languages, currencies, checkouts, and shipping options out of the box.
There are also a number of themes and plug-ins available to customize the design to suit your needs.
Zen Cart is open-source software that is free to use. It's GPL2-licensed, which means you can change the source code in any way your application requires.
4. PrestaShop
PrestaShop is mobile-friendly right out of the box, and it includes support for over 60 languages, as well as professional-grade eCommerce templates and modules, making it a highly versatile platform for the creation of large-scale stores.
A few modules and templates, however, are chargeable, so consumers will have to invest extra money to improve the store's appearance and functionality.
5. OSCommerce
OSCommerce stands out among other eCommerce systems because of the large developer community that backs it up.
Users of this platform can benefit from a large number of resources available to add functionality to their site: ranging from free add-ons to themes. It also includes a PHP and MySQL-based shopping cart that allows for unlimited expansion and numerous currencies, among other features.
Our Recommendation
Shopify didn't make this list because it is largely based on the Ruby programming language. Although Shopify uses a templating language called Liquid, which is a PHP port of the Liquid template engine for Ruby.
We almost always recommend WooCommerce to small businesses because it is free and easy to set up and customize.
For a more detailed write-up on how WooCommerce compares to Shopify and why we always recommend WooCommerce to small businesses, read the recommended article below;