Fashion Nova (www.fashionnova.com) is one of the world's leading fast-fashion and lifestyle companies known for delivering the season's hottest looks to millions of consumers across the world. It is a Los Angeles-based e-commerce firm that basically operates online with five retail outlets around Southern California which sell collections for women, men, curves, and kids.
Fashion Nova was established in 2006 by Richard Saghian, who is worth $1.4 billion (US Dollars) as of 2022. Richard began his career in the fashion retail industry by working at his father's Los Angeles apparel boutique. Fashion Nova currently has over 600 employees.
In 2018, it was Google's #1 most-searched Fashion brand with over 21 million followers on social media especially Instagram, including celebrity admirers and partners. In exchange for promoting the brand, models, celebrities, and others are paid or given free apparel.
Is Fashion Nova Built Using Shopify?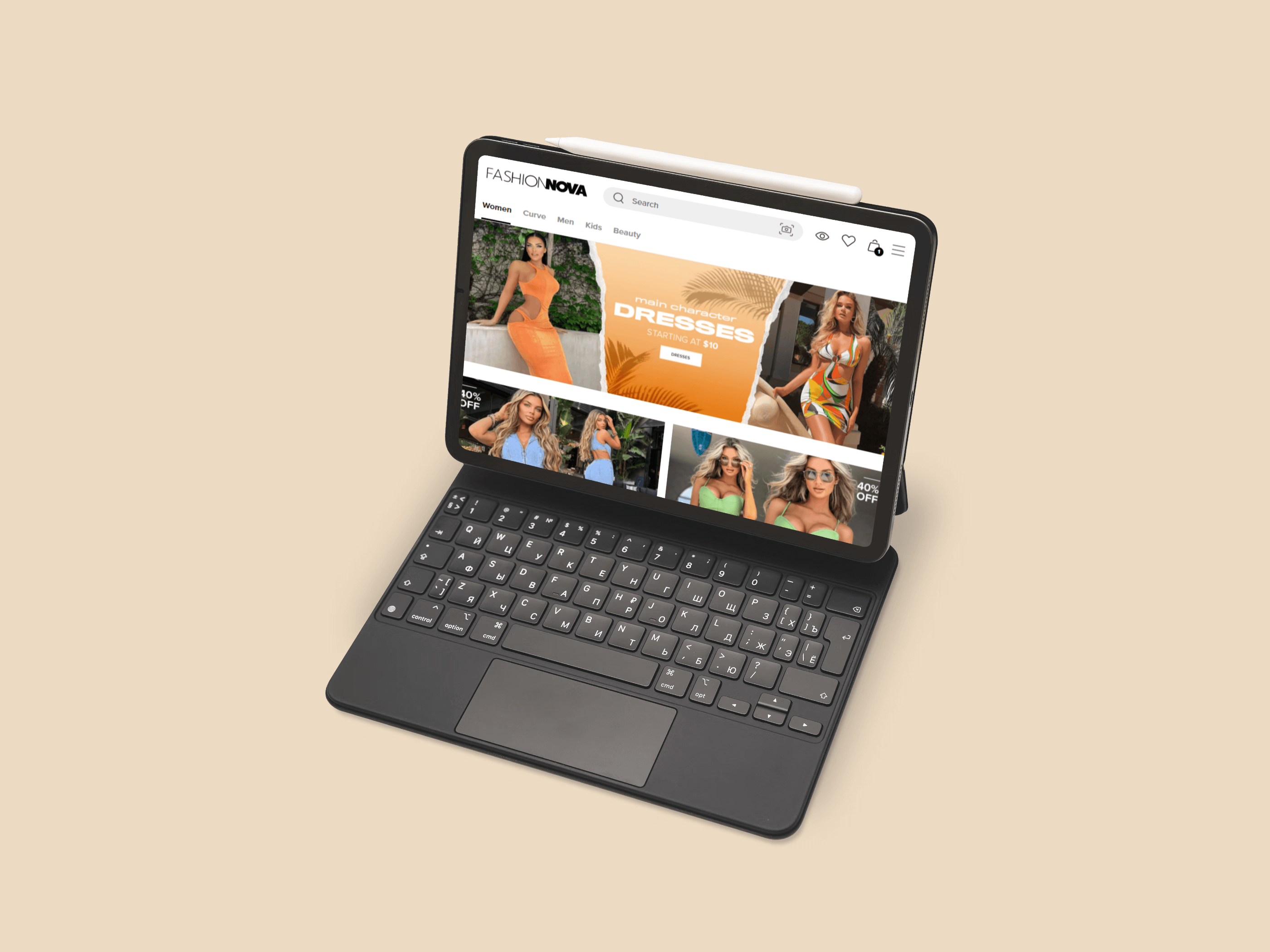 Yes, we can 100% confirm that Fashion Nova is built and hosted on Shopify. For many successful e-commerce companies, Shopify is a top choice, and these are some important reasons why Fashion Nova was built using Shopify:
The Shopify theme is adaptable and responsive with over 100 free and premium templates for all types of eCommerce enterprises. Its eCommerce framework allows you to easily add new features to your website and adjust the look to fit your preferences.
Shopify stores are simple to set up, and even a novice can get them up and running in a matter of days.
Fashion Nova is basically an online store and using the Shopify platform is quite affordable. Their monthly plans start at just $29 per month. They also provide a 14-day risk-free trial
Just like other eCommerce platforms, Shopify handles things like site hosting and other technicalities to remove obstacles to business ownership.
Even during the trial time, there is support for customers. Shopify provides 24/7 customer care via alternatives like live chat.
For Shopify, sustainability is a priority, and store owners like Fashion Nova love this idea. Shopify has social-impact programs in place, such as using renewable energy and minimizing carbon emissions.
Currently, Fashion Nova has employed the use of a Shopify theme, known as"Shopify-Nova". This theme is both mobile and SEO-friendly. Because of the abundance of user-generated content such as reviews on the site, it will appeal to people of all ages. The content will boost site engagement, which is crucial for the company.
Fashion Nova's Sales Strategy
In the fashion industry, it's no longer considered an option to want your business to have a social media presence; it's now a necessity. Fashion Nova understands this and has been using the online platform to its advantage. To date, Fashion Nova has made sales of over 1 billion US Dollars by just being an online store. With Google search volumes that beat out Chanel and Dior in 2017, it has one of the most effective online marketing techniques among fashion brands today.
Although the online store boasts of lightning-fast delivery and a steady stream of new high-quality items, this isn't the cause for its current success as the leading fashion store. Fashion Nova simply knows how to advertise their goods properly. Its social media marketing has reached millions, if not billions, of individuals using models, celebrities, and even customers. It is one of the largest online fashion stores with also one of the largest social media presences.
The Secret of Fashion Nova's Success Exposed
Building a store on Shopify does not automatically guarantee success, and Richard Saghian, the founder of Fashion Nova, was one of the first to understand the importance of social media platforms in marketing his business when the company was founded in 2006. Their great social media strategy and usage of user-generated content made them really stand out.
Their huge success was due to their collaborative influencer approach. They had celebrities like Kylie Jenner, Cardi B, Nicki Minaj, and Khloe Kardashian post photos of themselves wearing the brand's clothing on Instagram. A single post from any of these celebrities can bring in millions of dollars for the brand.
Fashion Nova also encourages its Instagram followers to share photos of themselves wearing their clothes for a chance to be featured on the homepage of their Shopify-based website. This function has proven to be really beneficial to them.
Also, it is recommended that a brand makes at least three posts per day to be relevant on Instagram; however, Fashion Nova, whose objective is to reach as many people as possible, posts at least 30 times per day. This is how they ensure that every Instagram user on the planet sees a post from them at least once a day in their news feed.
Fashion Nova has been mentioned in the lyrics of songs by prominent rappers like 6ixnine and 21 Savage, this has also made them more popular and successful in the fashion world.
Finally, they have amassed a mind-boggling 21.2 million Instagram followers and can get over 64,000 plays on each video in less than 10 hours. That is a whole lot of numbers which directly lead to sales.
References
"Does Fashion Nova Use Shopify?" Adebisiadewusi, 2 March 2022, https://adebisiadewusi.com/does-fashion-nova-use-shopify/. Accessed 8 May 2022.
"Fashion Nova." Wikipedia, https://en.wikipedia.org/wiki/Fashion_Nova. Accessed 8 May 2022.
Nataly, Juanita: "How Fashion Nova became a leading fashion brand through its social media presence." LinkedIn, 29 October 2019, https://www.linkedin.com/pulse/how-fashion-nova-became-leading-brand-through-its-carballeira. Accessed 9 May 2022.