Late last week, Nigerian Comedian and skit maker, Emmanuel Chukwuemeka Ejekwu, popularly known as Sabinus (A.K.A Mr Funny) filed a claim against UAC Foods (Makers of Gala Sausage Roll), and Friesland Foods WAMCO Nigeria PLC (Makers of Peak Milk), for what he felt was an infringement on his signature pose and trademarked phrase, "Something Hooge".
Sabinus' legal adviser and representative, Mr Stanley Alieke, slapped a hefty ₦1 Billion Naira lawsuit on Friesland Foods WAMCO, stating that the phrase "Something Hooge" is a registered trademark of his client. UAC Foods, on the other hand, received a lawsuit demanding that they pay ₦100 Million Naira for damages.
While Friesland's violation was outrightly using his trademarked phrase, "Something Hooge" on a social media ad creative for Peak Milk, UAC's offence was using a cartooned version of Sabinus' signature pose in an ad for Gala Sausage Roll.
However, UAC's case drew so much controversy, with so many people maintaining the sentiment that there wasn't so much resemblance to conclude that it was Sabinus. Some people opined that even if there was a resemblance, the pose was not, and cannot be trademarked.
Both Friesland Foods and UAC seem unbothered by the current brouhaha as they have yet to bring down the ad creatives at the time of writing this article.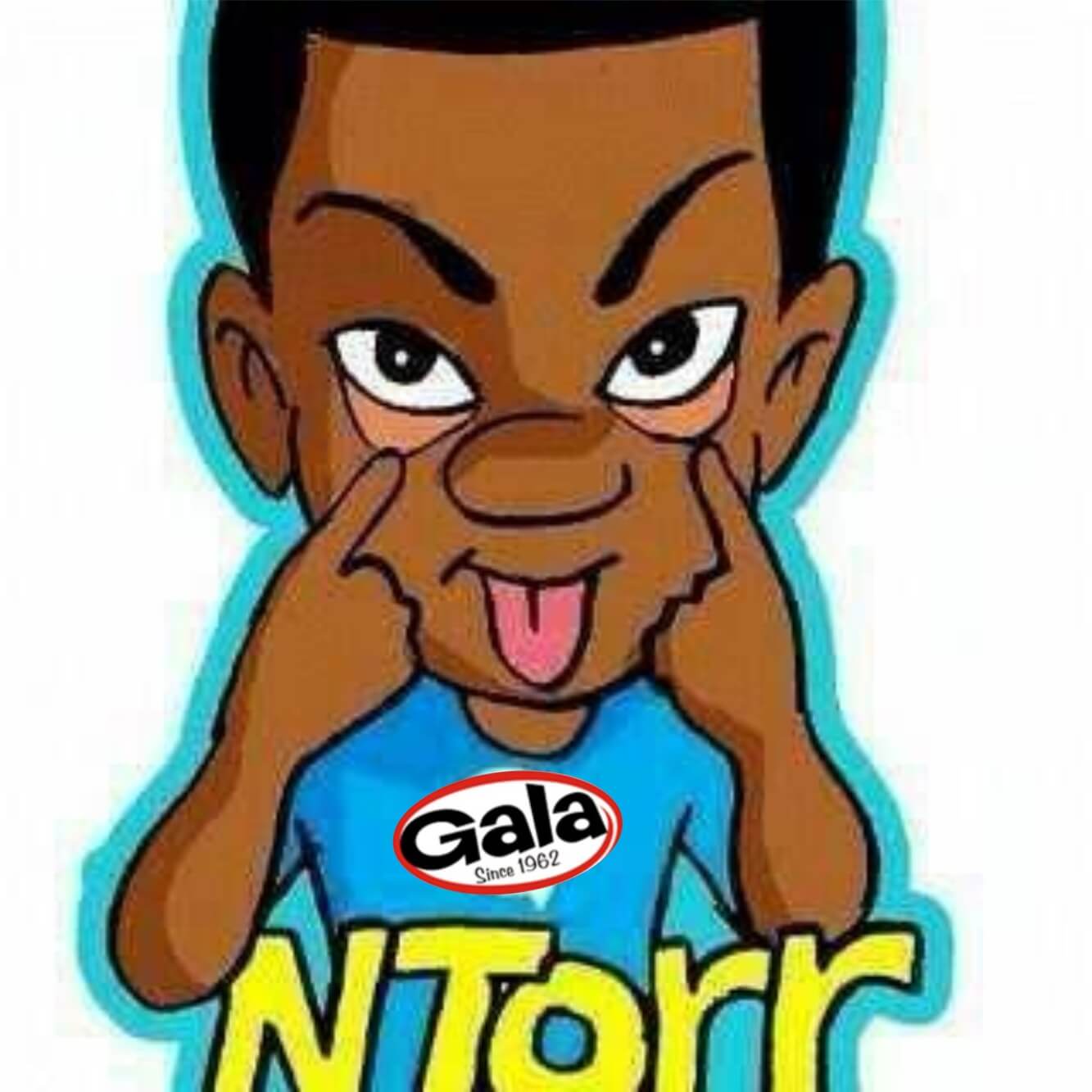 Perhaps, a case of "do your worst". 🤣🤣
What could hinder Oga Sabinus from further pursuing his claim?
According to Resolution Law Nigeria, a registered trademark is an identity and distinction that sets apart products of particular providers from those of others in the marketplace and affords the opportunity to benefit from the valuable reputation built over time in course of using the trademark.
LOVE THIS SITE?
Subscribe for updates
Now, here's the catch: A trademark applicant who intends to register a mark on more than one class of goods can file a separate application for each classification of the trademark to be registered. 
What this means is that a trademark must be registered in more than one trademark class to broaden the spectrum of its trademark protection. If an infringement occurs outside of the registered trademark class, then it will NOT be protected by the trademark law.
There are currently 45 classes of trademarks according to the trademark classification guidelines in Nigeria. Classes 1 to 34 are for goods, while Classes 35 to 45 are for services. Meanwhile, Oga Sabinus had registered his trademark phrase, "Something Hooge" as a Class 36 trademark only.  See the image below for proof.
If you want to know what types of products and services are covered in each trademark class, please read this resource.
Trademark Class 36: Insurance; financial services; real estate agency services; building society services; banking; stockbroking; financial services provided via the Internet; issuing of tokens of value in relation to bonus and loyalty schemes; provision of financial information.
For the above reason, Oga Sabinus' trademark infringement claim can not be legally pursued.
What are the Consequences for Oga Sabinus? – My Opinion
Sabinus should have just avoided the uninformed pursuit of a lawsuit like this one, especially considering that it would make the headlines. If only he knew what it takes to actually win a lawsuit against one giant company, talk more of filing two cases against two big giants at once.
Also, seeking ₦1 billion Naira in damages from Friesland for the alleged infringement upon a trademark that was yet to be finalized, is a big joke. This single act may deter brands from working with him in the future. It's a big stain on his image, but I hope it fades away.
The process of trademarking a name takes a decent amount of time — From the initial filing to the final certification stage.
It will take at least, five months from the date of filing for the trademark to the notification of acceptance. Not to mention the stage where it will be published in the official trademark gazette before getting to the final certification stage where a trademark certificate is issued.
An Acceptance Letter from a Trademark Office is not legal proof that you own a trademark name. In this case, Sabinus applied for a trademark around November 2021, but in May 2022, he is already suing companies to the tune of ₦1 billion Naira for trademark infringement.
It is worth noting that these companies are no rookies in corporate laws and governance, and they know exactly what they are doing.
Cheap mistakes like this happen when you put money first and image next, but I hope that Sabinus learns from it and become a better businessman.
---
Branditechture is a DMCA-compliant organization. Please note that the assets used in this article are properties of their respective owners. No copyright infringement is intended. If you are convinced that there is a copyright infringement, please submit a Takedown Request via email to [email protected] or through the DMCA using this link.